I Love My Best Friends Young Sister!
by Andrew
(LA)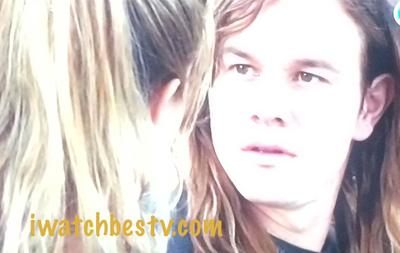 Love and Rock Music in the Rock Star Movie.
Hi, im andrew. im currently on a very confuse state . Im in love with a girl whom happens to be my bestfriend's younger sister.

Ive known and had a crush on her for six years but we only started to be very close to each other for e past 6 months.

She is e kind of girl that doesnt really likes to talk about "love" and try her best to avoid "love" topics whenever i started it. and im e kind of guy who hate " rejections" and will try my best to avoid asking something which i know there's a risk of being rejected.

ive still havent dated her out because im sure she's gonna reject. ive asked her out once but she gave me a reason that she's shy because she sees me as a "high-end handsome" guy while she sees herself as a "low class" girl. we end up not goin out even after pleading to her.

my problem now is that im not sure what she see me as. big brother? casual friend? more than friend?

Should i make a confession to her about my feelings? ill doubt ill do that as i see a big potential risk of having the answer that i wouldnt want to hear and i really hate that.

Honestly speaking, i feel that the whole situation is like "im heading for something and she sees it as nothing."

where do i go about after this?

Comments:

We mentioned on the main pages you should be serious when you write requests. Being serious shows in the way you write your request.

You know how to write good English, so why you wrote this way? Again, we you show that you are serious, you get our attention and when you get our attention, we respond to you as quickly as possible.

** See the guidelines at: Full Information| Love Consulting Requests| Online Love Consulting| Submit Good Request|

** Please Note: I always keep the thread of the entry as it was. What you read above is what the visitor has entered in the form. However, I sometimes choose the best title of the love problem and add some links after that to the resolution page and some relevant pages to this love problem.

** It is always good idea to submit your email address when you request solutions to some problems. You actually do this when the system asks you to receive updates about responses to your comment. Your email will always be secure in this system and I will never share it with a third part.

** In addition, it is very good to type your location and your name. However, you can indicate inside the form that you do not want your name to be published. In this case, I will choose another name to replace it.

Continue at I Love My Best Friend's Young Sister - Comments.

Are you from Singapore?

Write about your city and upload pictures from it at Any Beautiful City.




** You are at I Love My Best Friend's Young Sister.

** Read the entry to this love problem at Online Love Consulting Services.

** Share the Ezine Act Blog with your social media. Use the small buttons on the page.

** Read and write about your favorite movies at http://www.iwatchbestv.com/i-watch-best-tv-blog.html.

** Forward Wise Biz to your friends and encourage them to read and share the blog.

You'll get the best gifts in the world, when you forward, or write. The gifts show you how to use your passion to improve your life by building it a business on solid grounds, even if you were a student.

Then, you'll find that passion generating income for you to continue with it when you graduate. You'll never need to work for a company.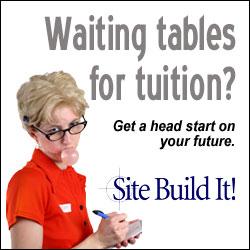 ** Get love inspiration at:

Bright Letters| Bright Letters and Polite Touches| Dating Services| First Love Experiences Can Be Your Shadow for Life| How Do Elephants Kiss?| Liking Starts Here| Love| Love and Romance| Love and Sex| Love Letters| Love Problem| Love Problem Solution| Polite Touches| Problems Management| Roommate Finding Services| Sex| Videotaping Weddings| Weddings Photography|

** Read love problems at:

A Muslim Girl Loves A Chinese| I Want My ex-Girlfriend Back| I Want My Girl Back| I Want My Love Back| I Want to See Him Happy| Long Distance Love Relation| Love at first sight| Love in the Science Class| Love Makes Me Sad| Love or Just Friendship?| Love Started While Chatting Online| Mad in Love| Miss Milan Broken Heart in Brazil| My Boyfriend Loves Another Girl| My Girlfriend Cannot Use Social Network| My Girlfriend Wants Me Badly| My Girlfriend Wants to Break Away| My Husband Does Not Know the Child is Not His Child| My Parents Want to Destroy My Girlfriend| My Wife Likes an Old University Colleague| My Young Boy Stopped Masturbation| New Love Story| Nobody Loves Me| One Side Love and Failure|
Click here to read or post comments
Join in and write your own page! It's easy to do. How? Simply click here to return to What is Your Love Problem?.
© All rights reserved. HOME-BIZ-TRENDS.COM is one of Khalid Mohammed Osman's Networks.