Long Distance Love Relation!
by Rendezvous
(Johor Bahru, Johor, Malaysia)
Loren Tate and her friend Melissa Sanders talking about her love Eddie Duran and the tragedy in Hollywood Heights.
I had a boyfriend and I loved him sometimes ago. We had been somewhat happy during this long distance love relation. Currently I am single, out of a sudden I miss my ex boyfriend who I used to love very much.

I lost track of him due to long distance problem. In addition, he is busy doing his job, so we broke up. It has been two years since I had the last contact with him.

He changed his phone numbers without sending me any note. I could not contact him back for this reason. However, I tried to Google his name and luckily, I got his numbers back.

I tried to talk to him but due to disruption, I did not manage to talk well with him. I dropped the phone numbers. We broke because he told me that he is not ready to get married and asked me find somebody else. He needs time to establish his career.

It will be impossible for him to visit me, because my family is very conservative. They did not allow me to visit him at his home, when I was so young. It is very difficult to pay him a visit at that time. When I did that once, my parents were very unhappy with me.

Now I grew up. I got my parents support to stay with the one I love. I would like to ask, is it possible to patch back since we did not contact each other in two years time.

Comments:

He made it clear when he said he is not ready for marriage and advised you to look for someone else. However, you could approach him again to get his opinion.

You may find him engaged. But, if not, try to make room for renewing your love relation. You can express yourself very well, by convincing him that, you could not forget love easier.

Try to understand him better and then do all that you could to get him back. He would, if he loves you. If not, then nothing left to do.




You can start a dating site in Malaysia and make it a big business for good marriages. Click on the image above. At the top of the right page, click on "Affiliate" and on the second page, click on "Sign Up", below the "sign in" form at the left column.



** You are at Long Distance Love Relation.

** Read the entry page at Online Love Consulting Services.

** Share the Ezine Act Blog with your social media and the other services you see on the small buttons on the page.

** Forward Wise Biz to your friends and receive more gifts.

** The gifts will help you improve your skills and show you in good details how to use your passion, even if you were a student to build a successful internet business at home based on your own passion including your hobbies.

Then you'll earn additional income to continue with a solid business, when you graduate. You'll never need to work for a company or anyone else.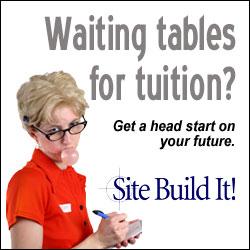 ** See how you could develop your life and make it better:

Choose It| Things Interest You|

** Are you from Malaysia?

Write about your city and upload beautiful pictures at Any Beautiful City.

** Read about beautiful places in Asia such as Bayan Olgii, Beijing, Borneo, Ganges Delta, Gujarat, Indus River, Komodo Island and Mergui Archipelago.

** Read love at:

Full Information| Love Consulting Requests| Love Problem| Love Problem Solution| Online Love Consulting| Submit Good Request|

** Read more love problems at:

A Crush on Someone| Amateurish Love| Am I Doing Anything Wrong?| Am I in love?| Am in Love, But Not Sure| A Muslim Girl Loves A Chinese| Anonymous Juliet| Aphrodite of Quebec| Attached, but Fell in Love with Another Guy| Best Friends Love| Childish Love Experience| Comment C2 Entries| Complicated Love Relations| Complicated Love Story| Confused - Right or Wrong?| Confusing Love| Did He Change His Heart?| Divorce in Love| Does He Love Me?| Does He Treat Me as a Sister?| Does He Truly Love Me?| Does She Love Me?| Does She Still Love Him?| Facebook Chats| Fed up with Love| Forbidden Love| Friendship and Love| Good Relationship| Hard Love Relations| Has My Husband Destroyed our Marriage| He Does Not Know How to Comfort Me| He Does Not Love Me As I Do| He Expressed his Love and Disappeared| Help Me Out of Crazy Love| Her Father Imprisoned Our Love| Her Friend is a Problem|