Is this Love or Not?
by Sneha
(Bangalore, India)
Please read the re-edited copy of this request at the comment link below. I left it this way to bring your attention to follow the guidelines and write good requests.

i like a guy a lot. it started 2 years ago. he was in my class in the first year of college. i never noticed him. my friend noticed that he used to keep looking at me. even i caught him a lot of times. our classes got shuffled n i started missing him. maybe even a started liking him. he used to give me signals of him liking me like staring, smiling. n he was the first to come n talk to me. he started off with asking for notes. v just had one class together n we started sitting next to each other but still v weren't that comfortable in talking to each other closely. later i got his number from a friend n had to text him for some notes. first few days i used to always text him first n he would reply pretty well. later even he would text me on his own. v became good friends n now we don't have any class together, so i hardly see him sometimes in college. he talks to me well in messages but not when he would see me in college. he tells me that he doesn't like anyone. n i can't express my feelings to him. he told me that he doesn't have emotions for anyone else other than his parents. he even told me that he would look at me cuz he does that usually, i mean like he looks at everyone, nothing in specific. i didn't find it true cuz i haven't seen him doing it to anyone else other than me. he doesn't show all that liking towards me. but he is very caring when i'm not feeling well. n one day he told he waits for mu msg. he tells me that he has never told sorry many a times for anyone but told to me. one day he replied during his class n told he usually doesn't do it but he does to me.. i'm veery confused. he is very frank n honest with me n tells i'm his good friend.

Comments:

** Please Note: I always keep the thread of the entry as it was. What you read above is what the visitor has entered in the form.

However, I sometimes choose the best title of the love problem and add some links after that to the resolution page and some relevant pages to this love problem. In only rare cases I re-edit the entry to explain to you you should have done that from the start to save my time and yours.

I AM NOT OBLIGED TO RESPOND TO BAD WRITTEN REQUESTS. It is very easy to understand this matter to avoid being neglected.

** Since it is your problem, why not give it a time to write it in good English. It is easy to write name and start sentences by capital letters. Write always in short sentences in short paragraphs.

** If you wrote this, please write your ages, education, hobbies, cultures, other interests and anything that can help. In addition, provide your email address.

You actually do that when the system asks you if you want to receive responses to your problem. Your email address will always be secure and I will not share it with a third party.

Continue at Is this Love or Not - Comments.

** Do you live in Bangalore, or in any place in India?

Write about it and upload beautiful picture at Any Beautiful City. You can do that if you were from there, but living in any other city abroad.

** Read about beautiful places in India at Gujarat.


---
** You are at
Is this Love or Not
.
** Yes, first cut is the deepest. Read about it at
I Love My Best Friend's Young Sister
.
** Read the entry page at
Online Love Consulting Services
.
** Read some other love problems at
Does He Love Me
?
Does He Treat Me as a Sister
?
Does She Love Me
?
** Read comments on love problems at
A Crush on Someone - Comments
and
I Love a Mom with 3 Kids - Comments
.
** Share your perspectives about love and sex when you click on links to comment.
** Share the
Ezine Act Blog
with your services. Use the small buttons on the page.
** Subscribe to
Wise Biz
to read more about love, sex and business.
You'll get some gifts when you forward, or confirm your subscription to the newsletter. The gifts show you how to use your passion to improve your life by building it a business on solid grounds, even if you were a student.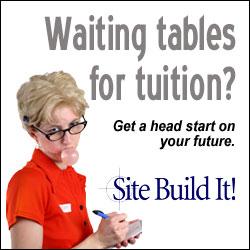 Then, you'll find that business generating income for you when you graduate to continue with it. You'll never need to work for a company.
** Get love inspiration at:
Bright Letters
|
Bright Letters and Polite Touches
|
Dating Services
|
First Love Experiences Can Be Your Shadow for Life
|
Full Information
|
How Do Elephants Kiss
?|
Liking Starts Here
|
Love
|
Love and Romance
|
Love and Sex
|
Love Consulting Requests
|
Love Letters
|
Love Problem
|
Love Problem Solution
|
Online Love Consulting
|
Polite Touches
|
Roommate Finding Services
|
Sex
|
** Read more love problems at:
Am I Doing Anything Wrong
?|
A Crush on Someone
|
Am in Love, But Not Sure
|
Attached, but Fell in Love with Another Guy
|
Best Friends Love
|
Childish Love Experience
|
Complicated Love Relations
|
Complicated Love Story
|
Confused - Right or Wrong
?|
Confusing Love
|
Did He Change His Heart
?|
Does He Truly Love Me
?|
Does She Still Love Him
?|
Friendship and Love
|
Good Relationship
|
Has My Husband Destroyed our Marriage
|