Ezine Acts Business Plan!
The Ezine Acts Business Plan started at the Business Planning here. You should read the first part of the article at this link and then continue here.

Finally, check the costs, determine which business publications would be best to advertise in, if you were to advertise for a partner or investor, and write an ad you'd want to use if you did decide to advertise for monetary help. Insights on advertising are at:

Ad Sheets| Ezine Acts Advertising| Ezine Acts Business Publicity| Free Advertising| Freebie Ad Magazines| Free Online Business Advertisement| Free Press Releases| Free Publicity| Free Radio Advertising|

With a listing of all the options available to your needs, all that's left is the arranging of these options in the order you would want to use them when the time comes to ask for money.

When you're researching these money sources, you'll save time by noting the "contact" to deal with when you want money, and whenever possible, by developing a working relationship with these people.

How to Get Money Fast and Instant Cash provide together good information about the money you want.

In your documentation section, you should have a credit report on yourself. Use the yellow pages or check at the credit department in your bank for the nearest credit reporting office.

When, you get your credit report, look it over ant take whatever steps are necessary to eliminate any negative comments. Once these have been taken care of, ask for a revised copy of your business report and include a copy of that in your business plan, as you read on the Ezine Acts Business Plan.

If you own any patents or copyrights, include copies of these. Any licenses to use someone else's patent or copyright should also be included.

If you own the distribution, wholesale or exclusive sales rights to a product, include copies of this documentation. You should also include copies of any leases, special agreements or other legal papers that might be pertinent to your business.

In conclusion, write out a brief, overall summary of your business - when the business was started, the purpose of the business, what makes your business different, how you're going to gain a profitable share of the market, and your expected success during the coming 5 years.

The last page of your business plan is a "courtesy page" listing the names, addresses and phone numbers of personal and business references - persons who have known you closely for the past five years or longer - and companies or firms you've had business or credit dealings with during the past five years.

And, that's it - your complete business planning. Before you send your business plan out for formal typing, read it over once a day for a week or ten days, to make sure that you have done your business planning right as explained on the Ezine Acts Business Plan.

Take care of any changes or corrections, regarding the language, or the business planning and then have the complete plan reviewed by an attorney and then, an accountant.

It would also be a good idea to have it reviewed by a business consultant serving the business community to which your business will be related. After these reviews, and any last-minute changes you want to make, it'll be ready for formal typing.

Hire a professional typist to type the entire plan you have achieved during business planning on ordinary white bond paper. Make sure you proofread it against the original.

While going through the steps mentioned on the Ezine Acts Business Plan, check for and correct any typographical errors then one more time - read it through for clarity and the perfection you want of it.

Now you're ready to have it printed and published for whatever use you have planned for it - distribution amongst your partners or stockholders, as a business plan for putting together a winning financial proposal, or as a business operating manual.

Take it to a quality printed in your area, and have three copies printed. Don't settle for photocopying. Have it printed! Photocopying leaves a slight film on the paper, and will detract from the overall professionalism of your business plan, when presented to someone you're trying to impress.

So, after going to all this work to put it together properly, go all the way and have it duplicated properly, as explained on the Ezine Acts Business Plan and the linked pages.

Next, stop by a stationery store, variety store or even a dimestore and pick up an ordinary, inexpensive bind-in theme cover for each copy of your business plan. Have the holes punched in the pages of your business report to fit these binders and then slip each copy into a binder of its own.

Now you can relax, take a break and feel good about yourself... You have a complete and detailed business plan, as you read on the Ezine Acts Business Plan, with which to operate a successful business of your own.

You can use the business plan as a basis for any financing proposal you may want to submit and as a precise road-map for the attainment of real success.

Congratulations, you have completed the business planning you read through the Ezine Acts Business Plan.

In addition to the Ezine Acts Business Plan, you may also be interested in the financial articles below:

Advance Paycheck| Auto Loans| Auto Tune Up Shop| Cash Advance| Credit and Debt Counseling Service| Debt Consolidation| Free Forex Signals| How to Earn Money from Monitoring Stocks?| How to Raise Money for Any Franchise 1?| How to Raise Money for Any Franchise 2?| Money Making Mechanisms| Payday Loans| Party Plan Sales| Questions to Answer Before You Buy A Franchise|

* Ezine Acts Business Plan.

* Read entries at Ezine Acts Forums.

* Share the Ezine Act Blog. Use the small buttons on the page.

* Forward Wise Biz to your friends to read and share the blog.

You'll get gifts when you forward the newsletter. The gifts show you how to use one of your hobbies to build it a business on solid grounds, even if you were a student.

Then, you'll find that hobby generating income for you when you graduate, so you could continue with it to improve your life.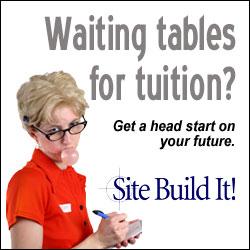 * Improve your life and make it better at Choose It| CTPM| Hobby| Passion| Site Build It| Success Stories| Things Interest You|