Beware of Add-ons!
Be aware and beware of add-ons and toolbars behaviors!

Some internet services began to develop some technical software to download to your computer that makes deleting them in the future quite complicated and risky, unless you know programming!

Some companies in the US, UK, Germany, Holland and Australia, for example came to implement this method after long period of observation to the users' behaviours, when they download browsers, toolbars, or any other add-ons.

They even integrate with these software some elements to detect contradictory firewall or anti virus behaviours to stop them, or allow them to pass their updates. This could be the dangerous part, which you should take care of.

Since millions of average people do download those items for different reasons without knowing anything about these technical issues, so that make parts of those software continue in the deep root of the system a user uses to work at the background and continue observation.

Many people use the internet and those add-ons and toolbars even without knowing they download them continuously and they download at the same time their updates continuously, which results in downgrading your machine and make it load heavily and work like a donkey.

It you have some knowledge and want to track the tools you are using, you will find that although it is easy to delete them, but the delete will not be complete.

A part from that software will still be hidden somewhere in your system, specially those parts with dl.. That could be double layer, but not learning from distance like what you learn from this post.

However, I do not quite sure of this part until now and am looking to dll. instead, which is abbreviation to dynamic link library, the basic of Windows architecture and part of executable program such as EXE.

If you had more knowledge regarding the add-ons, toolbars and other risky software, you are welcome to explain what they do here through either the comment link or the comment form at the entrance page.

I have seen many people have many toolbars and apps that they don't use and that surprises me. Some of them asked me why their machines are slow and when I explained that, they asked me to delete them all.

* You are at Beware of Add-ons.

* Read the entry page at Ezine Acts Forums.

* See security articles at IP| IP Address| Leads Generating| Malware| No One Cares of Privacy Nowadays| Privacy|

* Are you in the US, UK, Germany, Holland, Australia, or just in any place in the world, or even the MOON?

Read about beautiful locations in the US, UK, Holland and Australia at 100 Beautiful Sites in the World and write about your favorite place in the world and upload pictures from it at Any Beautiful City on the linked site.

Write about your favorite movies at i WATCH BEST TV.




* Share the Ezine Act Blog with your services. Use the small buttons.

* Forward Wise Biz to your friends and encourage them to read and share the blog.

You'll get gifts when you WRITE, or forward the newsletter. The gifts show you how to use one of your hobbies to build it a business on solid grounds, even if you were a student.

Then, you'll find that hobby generating income for you when you graduate, so you could continue with it to improve your life.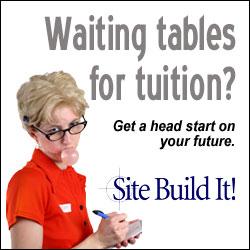 * See how to improve your life at Choose It| CTPM| e-Learning College| SBI TV| Success Stories| Things Interest You|

* Enjoy your time without having any addons at:

Computer Games| Ezine Acts Play| Ezine Acts Games| Ezine Acts Game Site| Games Online| Kids Games| PC Games| Play Games| Video Games| War Games| Wolf 3D| Wolf 3D Games| Wolf3D| Wolf3D Games| Wolfenstein 3D| Wolfenstein 3D Games|

* And even when producing videos:

Audio Products| Digital and Video Products| File Converter Software| How to Produce Cable TV Spots?| Inventory Videotaping Business| NTI Home Video| Special Event Videos| Video| Video Converter| Videotape Rental Store| Videotaping Ideas| Videotaping Service| Videotaping Weddings| Windows Movie Maker|

* Read business and finance at:

Advance Paycheck| Auto Loans| Auto Tune Up| Business Financing| Cash Advance| Debt Consolidation| Ezine Acts Business Financing| How to Get Money Fast?| Payday Loans|

* More commentaries at:

Comments| Ezine Acts Business Forums| Ezine Acts Comment C2 Entries| Ezine Acts Comments|