Teen Love
by Someone
(India, Uttar Pradesh, Noida)
Someone wrote from India, Uttar Pradesh, Noida about her love problem in one paragraph, I divided here the following:

So I really fell for this guy. I am 15 and he's 19. We are family friends. He lives 2000 km away from me. And we have had casual flirting and stuff.

But we're Indian, so I guess you know we are very preserved kind of society, so that means that guys here do not flirt just for sex.

I just need to know how should I tell him that I love him?

He had showed many signs. He has even met my parents and sister who is doing a job right now. I met his parents too and have a great interaction with his sibling.

I have told my friends about it and they also told me that maybe he likes me. Just need to know what I should do.

We keep chatting on FB once a week or 2 weeks and he visits my city once in 2 months at least. What should I do?

I know many girls out there with the same kind of situation. Please Help! And I want to remain anonymous :)




Comments

On the email I sent to you earlier I mentioned that you should not think of it at this age, even as you know and I know girls in your society get married too young (almost while they are still children)

This is one of the bad habits in your society, which damages the character of a complete generation of women.

Continue at Teen Love Comments.

Mary wrote from Iran, Tehran in one long paragraph I divided and reedited here about her love problem. She wrote it full of language mistakes and some difficult to understand lines. The request is here:

I am a 20 year old girl. About 11 months ago I met a boy, who was a coach of badminton. He is 20 too!After some weeks, he asked me to be his girlfriend, so we could live in happiness! The first months were very nice.

But, in the fourth month, he had heart disease! He became very weak, depressed and angry. I continue to be close during all these months. I found that his family is not a kind family. They don't want their boy to have a girlfriend.

They didn't meet me in person at all. After great efforts from me, I convinced him to get into surgery. He lend much money from his friends during these months. He become so confused and thought of killing himself, because of his anjiue.

I encouraged him to be strong to fight for his life and overcome all the circumstances. He couldn't play badminton, because of his anjiue. So, he couldn't take part in London Olympics games in London. In the current months, his chance to live is unfortunately 20 percent.

He has stress and his stress becomes greater because of his family. They are rich. But, they didn't help him. He didn't say anything about his illness.

Nowadays, after all those awful months of stress and after all I did, he didn't send me any message. He didn't express any kindness towards me. I don't know why my friends asked me about why I still have hopes and wishes.

They said, he loves another girl. I am sure he doesn't.

I want to know why he doesn't think of my feelings, the lonely days I spent with him, my depressing moments with him and my tears!

He sent me a short SMS saying, "I am depressed and angry with all people. I miss you a lot"!

However, in my imagination, I am always with him. We had a kiss of love after eight months. This why I know that we are for each other. Some boys told me that they wished to be my friends during the last ten months. But, I rejected them all for him, although they are all in good positions.

She ended her request by the following lines:

"You know shayan layzerd his heart, 2months ago!i told him that days that now you are better than before why you dont happy me?i need love, and fun after ...! He was very angry that i am not good!!!i need much money !!! But dear consulter,does he live me for money??????? or for his depressions without noticing my depressing moments??? Plese help me!"

Comments

You also haven't followed the guidelines to write good love consulting requests, provide the required full information with good details in good language, so you could submit good request after checking and polishing your request.

You haven't provided your email address for the system to send you notifications of responses to your request. So, how could you know about it?

Many sentences in your request is so confusing and not clear at all. Continue at the comments link above.

* Are you from India, or Iran?

Write about your city and upload pictures from it at Any Beautiful City.

Read and write about your favorite Italian movies - http://www.iwatchbestv.com/i-watch-best-tv-blog.html.

* Share the Ezine Act Blog with your social media and other services. Use the small buttons.

* Forward Wise Biz to your friends to read and share the blog.

You'll get gifts when you WRITE, or forward. The gifts show you how to use your hobbies to build it a business on solid grounds, even if you were a student.

Then, you'll find that hobby generating income for you when you graduate, so you could continue with it to improve your life.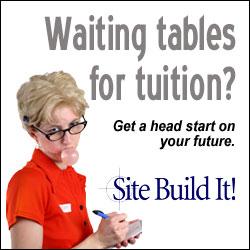 * Improve your life at Choose It|

* You are at Teen Love.

* Read the entry page at Online Love Consulting Services.

* Get love inspiration at:

Bright Letters| Bright Letters and Polite Touches| Comment C2 Entries| Dating Services| First Love Experiences Can Be Your Shadow for Life| How Do Elephants Kiss?| Liking Starts Here| Love| Love and Romance| Love and Sex| Love Letters| Polite Touches| Problems Management| Roommate Finding Services| Sex| Videotaping Weddings| Weddings Photography|

* Read love problems at:

Amateurish Love| Am I in love?| A Muslim Girl Loves A Chinese| An Iranian Woman Pretends to Love an Italian| Anonymous Juliet| Aphrodite of Quebec| Divorce in Love| Facebook Chats| Fed up with Love| Forbidden Love| Hard Love Relations| He Does Not Know How to Comfort Me|