Top 7 Things Your Blog Needs To Have!
by Jo Han Mok
(Jo Han Mok, Copyright (c) 2007)
Taking care of a blog is crucial. Blog-readers depend on it to read what they want to find out from you. Once your site ceases to update, you'll start disappointing your readers and you'll lose traffic.

The Top 7 important things you need to have in your site are:


Template & Design - Great template and design helps in website conversion rates. When customers see a beautiful and professional site, it creates a good first impression that site has in your customer, creating a small amount of trust. Thus purchasing your products wouldn't pose much of a problem with an external factor looking after you. Website conversion rate is the number of visitors who eventually become your customers.


SEO - SEO stands for search engine optimization. It makes your site sort of "geared up" for being listed into search engines and make it easier for your site to be found. When your site is up, compile all the keywords you require for that site and generate META html tags for your site so that people can find you easier. What you should do is to search for the various free META generator softwares online, follow their instructions and make your own META html for your site.


Categories - Organization is very important in a blog. Try not to make your visitors confused and do not know which way to go. Categorize your posts according to different subjects to ensure no confusion and that you placed those categories in an optimal position.


Content Publishing - Update your content regularly. Whenever you're facing a writer's block, seek inspiration from the latest news, the events you attended, and write about them. Every content counts!


Social Bookmarking - Social bookmarking is to bookmark your favorite sites and share them with the Internet community. The social bookmarking strategy that is very powerful traffic generation tool. Sign up for your own accounts at social bookmarking sites such as Del.icio.us and Technorati. Bookmark your sites on Del.icio.us (This services doesn't exist now... Publisher) and Technorati with appropriate tags and keywords, so that your blog can be easily found.


Comments Box - Make your site to be as interactive as possible by adding in a comments box after the end of every post. Let's say if your readers like what they've read, they can compliment you or comment on your article in the comments box. Make friends with some of the commentators, and try to build an online community just for your blog.


Tag and Ping - Tag and ping works by tagging your keywords and pinging them to social bookmarking sites to show that you have updated your blog. This is a great tool to use because it increases your back-links to high ranking sites, making it easier for you to obtain more traffic.
These seven fundamentals are a must-have for blogs in order to attain high traffic generation and rankings. Many blogs in the future will also implement these features, so why not YOU get a head-start now?
---
Jo Han Mok is the author of the #1 international business bestseller, The E-Code. Unlock the code for unlimited online profits for yourself by visiting his website today at: SuperFastProfit.com.
---
NOTE: The link is not highlighted because the website is not available.
* In addition to the Top 7 Things Your Blog Needs To Have, you may also be interested in the blog traffic generating articles at:
Best Ways to Feature Your Business
|
Build Automated Content
|
Build Web Pages
|
Ezine Acts Business Publicity
|
Ezine Acts Link Building Strategies
|
Ezine Acts Traffic Converter
|
Free Press Releases
|
Free Publicity
|
Free Traffic
|
Free Website Traffic
|
Guaranteed 1000000 Hits to Your Website
|
How to Convert Traffic Into Sales
?|
How To Improve Keyword Density Using Your Affiliates
?|
How to Improve Your Website Presence
?|
Improve Your Website Presence
|
* Share the
Ezine Act Blog
. Use the small buttons.
*
Forward Wise Biz
to your friends to read and share the blog.
You'll get gifts when you write, or forward. The gifts show you how to use your hobby to build it a business on solid grounds, even if you were a student.
Then, you'll find that
hobby
generating income for you when you graduate, so you could continue with it to improve your life.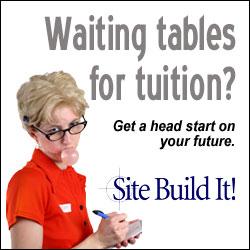 * Improve your life at
Choose It
|
CTPM
|
Passion
|
Success Stories
|
Things Interest You
|
* You are at
Top 7 Things Your Blog Needs To Have
.
* Read the entry at
Ezine Acts Forums
.
* Read about blogging at:
Blogger
|
Blogging for Pleasure
|
Blog It
|
Ezine Act RSS Feeds Center
|
Ezine Acts Blog
|
Ezine Acts Feeds
|
Ezine Acts RSS
|
Ping and RSS
|
Ping and RSS It
|
RSS Blogging Ezine
|
Share Blogs
|
Why Using a Newsreader
|
* Get business insights at:
Bilingual Websites
|
Business Center
|
Business Ideas
|
Business Math
|
Business Planning
|
Business Proposition
|
Business Relations
|
Business Reports
|
Ezine Acts Business
|
Ezine Acts Business Financing
|
Ezine Acts Business Forums
|
Ezine Acts Business Opportunities
|
Ezine Acts Home Business
|
Home Based Business
|