Will He Marry Me?
by Narmada
(Chennai)
I'm in love with a guy for more than 3 years. His name is (full name removed). He is my childhood friend and my classmate too. We both are from different caste and different mother tongue. In caste and economics basis his family is higher than my family. He is from upper middle class family and myself from lower middle class.

His family is from trichy. They got settled in Chennai. My native is Chennai. Since we are classmates they became our family friend. But, not much closer. He loves his mom to the extreme.

We are both born on the same year. We studied together from 3rd to 12th standard .And we were in same tuition too. We became very close only after 10th standard. We started sharing everything with each other at the age of 15 and we felt the love at the age of 17.

He joined B.E and i joined BCA on 2007 in different college. We used to message daily and talk over phone when no one is there at home. I used my dad's mobile to chat with him because till i finish my degree I did not have mobile phone. During our college first year he proposed me at that time and my reply was no to his proposal.

But he did not leave me. I felt very bad to avoid him. I know that I just said no from my mouth not from my heart. I really felt very bad and not to leave such a guy in my life who love me to the core. I also felt that i can never get an another life to marry him.

I just felt like i should not miss him in my life. After 6 months from his proposal, I accepted his love on my birthday. Our parents are very strict in marriage matters. Though we know all this we couldn't stop our love. Our plan is to marry each other only if our parents accepts.

But he is ready to do register marriage after our studies. But I'm not willing to do register marriage. He do not like to register marriage, but because of me he is ready to do that. Because for both family is very important.

At that time the problem in our love is caste and studies. Because I will complete my degree before he completes. Our plan is not to relieve our love matter to our parents before we complete our studies. He asked me to do higher studies so that I can extend my marriage for 2 more years.

But it's not possible in our family. Because my parents are not that much wealthy to help for my higher studies. I had explained him about this. But I tried that some how I should going higher studies for him.

We were very much afraid of our marriage problem and we are really do not have any idea how to convince. Our love life went very well. And also we were not ready to miss each other. He can't be without chat with me.

He was very lovable and caring. We had a very true love. We met out 2 times after my acceptation. Within a year because of some love problem in their relatives family he said to drop our love which was a very big shock to me. His mom got vexed due to that love problem in their family.

The problem is "a guy from their family who lives in trichy loved a girl from lower caste and had sex before marriage. So that girl's family married that girl to that guy and that became very big issue in their village. They both were thrown out of their village".

This made his mom vexed and she was crying daily. Seeing this his elder brother advised him not to fall in love matter. He told him that if you still do it we will loose our mom for sure. His elder brother was in love with a girl from same family.

Our love matter is not known to anyone in this world. He told me that he is going to drop me. I tried to convince him but he did not accept me. The word he said to me is "i could not see my mom crying". This word made me feel like I'm lost forever. I cried a lot for him. After that he did not reply for my phone calls and message. He tried to convince me through his close friend. But his friend couldn't do that.

Three months passed i saw him on the road. He smiled at me but I didn't. I just moved forward he came behind me and asked me to stop. He asked me, "Are you loving me still?" I did not reply for his questions. At last he said, "I love you, message me after you reach home" and left the place.

I went home and cried inside my room. I sent a message to him and got a reply soon. We felt very bad for avoiding me. He so many sorry to me. After that our love got more stronger. Sometimes I too gets afraid of future problems and said him to leave me.

But both had some feel that surely one day we will hold hands together with our parents permission. Though it became stronger we were very much afraid of our parents. And in this my full strength is my boy friend. Something made me feel like he is very strong in his love and he will surely marry me. During my third year we met once. I trusted my love very much and I felt it will surely let us to end in marriage which is accepted by our parents.

I completed my third year. At that time we both were very afraid on what is going to happen next. My parent's plan is to arrange marriage once is complete my studies. My plan is to at least go for job so can I change my parents decision. But he doesn't like that. I joined a job which was not comfortable for me . I left that job and I was searching for some other.

* You are at Will He Marry Me?

* Continue reading at: Will He Marry Me Comments.

* Are you from Chennai, Tamil Nadu?

Read and write about your city of birth, or city of residence and upload pictures from it to get some useful gifts at Gujarat, or read and write about your favorite Bollywood Movies.

The gifts are useful to help you discover your hidden values to build a successful business on solid grounds, even if you are a student.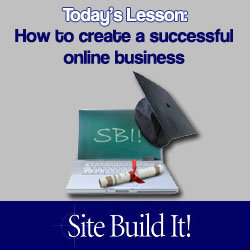 Then you'll earn additional income to continue with a solid business, when you graduate. You'll never need to work for a company or somebody else.

* See whether you have a solution, or not at:

Comments| Ezine Acts Comment C2 Entries| Ezine Acts Comments| Ezine Acts Love Commentaries| Ezine Acts Love Entries| Ezine Acts Love Stories| Ezine Acts Sentimental Stories| Full Information| Love Consulting Requests| Love Consulting Services| Love Problem| Love Problem Solution| Online Love Consulting| Online Love Consulting Services| Second Section of the Comments| Submit Good Request| Zines Commentaries|

* Get some love inspiration at:

Bright Letters| Bright Letters and Polite Touches| Dating Services| First Love Experiences Can Be Your Shadow for Life| How Do Elephants Kiss?| Liking Starts Here| Love| Love and Romance| Love and Sex| Love Letters| Polite Touches| Problems Management| Roommate Finding Services| Sex|
Click here to read or post comments
Join in and write your own page! It's easy to do. How? Simply click here to return to Share Your Opinions and Build Your Own Page Here!.
© All rights reserved. HOME-BIZ-TRENDS.COM is one of Khalid Mohammed Osman's Networks.