Export Lotus Notes Contacts to Outlook 2010?
by Kimmarthu
(Florida)
How to Export Lotus Notes Contacts to Outlook 2010 in Customized Way?

MS Outlook 2010 Features Potpourri

The MS Outlook 2010 version has advanced features and is more capable to let you connected with other users and helps manage your information and time in a better manner. The features include:

Expanded ribbon

This feature was introduced first in the MS Outlook 2007. It is a part of the MS Office Fluent interface. It helps users to quickly identify commands needed for completing any task.

The commands are arranged in logical orders and collected under tabs. In the 2010 version, the previous menus in the Outlook window have been replaced by ribbon. Apart from that ribbon service can be customized to meet personalized work style.

Enough space to manage account

There are many settings related to Outlook that are not as such productive in managing and creating Outlook items including management options of account and print commands.

These kinds of settings are kept in the MS Office Backstage. Users can set up options for automatic replies, other rules and can manage accounts by selecting commands from the File option and also find other unrelated functions here.

Advanced conversation

In the Outlook 2010 interface, users will find an advanced view for conversation in their messages. This helps in managing and tracking related conversation irrespective of the folder containing messages.

Users can find complete conversation, that's include users responses, can find recent responses and can frequently mark the most suitable and important messages of your concern. Users also have the option of ignoring or categorizing entire conversation.

Faster processing of messages

Procedures and commands that users frequently need are just a click away. Also as per the convenience users can customize the default settings of Quick Steps and create own buttons for rapid actions.

The gallery of Quick Steps comprise commands for one-click filing and flagging, team sending of messages, and various other commands.

The task of meeting scheduling is as prompt as message replying. Users can schedule with all recipients of message while reading a particular message with the help of the new command for Meeting Reply.

With just a click all recipients of message get added in the list of meeting request.

The instant search option was introduced in Outlook 2007 version. In the 2010 version, users can narrow down search results by selecting different criteria like that of subject keywords, sender, and different attachments information.

The filtering tab in the search tool helps users to separate items of interest and makes it easy to identify items users want.

How to Export Lotus Notes Contacts to Outlook 2010?

These are the claims made by advocates of Outlook platform for moving to Outlook 2010 from Lotus Notes. For How to Export Lotus Notes contacts to Outlook 2010 without losing any data in the process users have to rely on a certified software service provider.

---
* Are you from Florida?
Write about your favorite pace in Florida, or in place in the United States at
Any Beautiful City
.
Read and write about your favorite American movies -
http://www.iwatchbestv.com/i-watch-best-tv-blog.html
. You'll get useful gifts when you write.
* You are at
Export Lotus Notes Contacts to Outlook 2010
.
* Read the entry page at
Ezine Acts Forums
.
* Read the
Ezine Acts Articles
,
Ezine Acts Articles Section
,
Ezine Act Articles Index
and
Ezine Articles
.
* Share
Ezine Act Blog
. Use the small buttons.
*
Forward Wise Biz
to your friends and get some useful gifts.
The gifts are good enough to guide you to use your passion to improve your life, even if your were a student.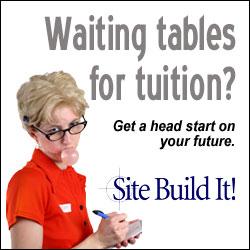 * Get the newest articles at:
Ad Sheets
|
Adventures of Tintin
|
Aerobics Classes
|
Apple
|
Arabic Poems
|
Audio Products
|
Auto Tune Up
Shop|
Bartering
|
Basket
|
Bulletin Boards
|
Carpet Cleaning Services
|
Catering
|
Catering Services
|
Classified Ads
|
Dating Services
|
Discount Cards
|
Dream Home
|
Ezine Acts Advertising
|
Ezine Acts Caricatures
|
Ezine Acts Cartoons
|
Ezine Acts Comment C2 Entries
|
Ezine Acts Freelance Photography
|
Flea Markets
|
Free Advertising
|
Freebie Ad Magazines
|
Free Forex Signals
|
Free Press Releases
|
Free Publicity
|
Free Radio Advertising
|
Funny Advertising
|
Garage Sale
|
Gourmet Gift Baskets
|
Guests
|
Home-based Secretarial Service
|
Home-based Typing Service
|
How Do Elephants Kiss
?|
How to Get Money Fast
?|
How to Produce Cable TV Spots
?|
How to Publish a Newsletter
?|
Inventory Videotaping Business
|
Love Consulting Requests
|
Marketing Ideas
|
Merchandize
|
Newspaper Clipping Service
|
Personal Improvement Seminars
|
⬇ Share.