How to Impress the Girl I love?
by Cibi
(Kuwait)
Cibi wrote in one line from Kuwait, that he wants to impress the girl he loves and change her views:

"Im in Love with a girl....i told her that...but she is totally against marriage is there a way i can change her and impress her."

* Read the response at How to Impress the Girl I Love Comments.

* Are you from Kuwait?

Write about Kuwait city & upload pictures from it at Any Beautiful City in the World.

Watch Kuwaiti films at iwatchbestv.com.

* Are you a student? Are you an employee?

Discover how to use your experiences, hobbies, or passion to improve your life and make it more better: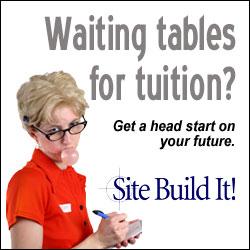 Rishi wrote from Mumbai in long paragraphs, I divided here the following love problem:

"I have seen your 3 ways to get over someone video on YouTube. Frankly speaking I really admire the way you have put up all the points in your video. I did try to keep in mind all the things that you have suggested but they did not work out for me.

So I thought may be I should give it another try by sending you an email and asking for some more suggestions from you on my Issue regarding Love.

I will explain my Story to you Step by Step. I am seriously in Love with a girl and I cant explain how I feel about this girl. I met her in July 2011 when my family and her family had gone for trip together.

I really got to know this girl at that time. She used to look at me in a very different manner from how other people look at me.

You know what I am trying to say the eye signs that you usually get from a girl when you think that she is interested in you. Then we came back from the trip. Then I added her on Facebook.

Then we used to chat a lot. Once she asked me whether I have a girlfriend and I said no. I also asked her the same and she also said no i.e She is single.

Then we met a couple of times in August 2011. We met around two times. We used to have a good time together. We got to know each other a little bit more. She shared all her personal life with me.

She told me that she has been in a relationship two times before this but has broke up now. Basically I felt that she was interested in me i don't know the truth but I was definitely interested in her.

We used to send message each other a lot. So it was good going though both of us had not told each other about our feeling that we had for one another. Once when we chatting she suddenly said that I love you.

I don't know whether she really meant it or just was trying to tease me. I did not take her seriously at that time and I just said OK.

I messaged her and said that I will take her seriously after two when I am settled in my life and have the confidence of taking care of You. Rite now I am not settled in the sense that I still don't have a job.

I am still studying. I am of the thinking that if I want to maintain a relationship it should be on my own earned money and not on my Father's money.

So this was the situation in September 2011. Then in October 2011 I had gone for a function to their place and that was the last time I really saw and communicated with her for many months. This is where the real story starts.

I don't know why but in the entire of November 2011 and December 2011 we hardly had any contact. We did not send many messages to each other. Yes I tried to send some messages but she did not reply.

I don't know what went wrong. This is for sure that I still had a lot of feelings for her because whenever the message tone of the phone used to ring I would think that it would be her message but it never was.

Till date I don't know whether she had any feelings for me or not. Then suddenly in New year that was in January we met again. I asked her what was going on in her life and she said to me that she currently has a boyfriend. She had been in a relationship with him for the past three or four months.

The meaning of this is when we got to know each other in July 2011 she did not have any boyfriend and this has happened in may be October 2011 from the time when I stopped receiving any replies to my messages which I used to send her which I have mentioned above. Now she is in a serious relationship with that boy.

Both of them have spoken to their respective families about this issue. I don't know what have they decided.Now my hopes have been shattered. I don't know what to do.

I am feeling guilty rite now about the fact that I should have taken her seriously at that time but I did not know whether she had any feelings about me.

I thought I should wait and this is what has happened. She is now with another guy. I cant think anything else excluding this girl.I wasn't even able to study properly for my Exams.

I keep on day dreaming about this girl. I even feel jealous sometimes thinking about how those two would be spending their life together. The first thing I wake up in the morning is to think about her.

The first name which comes to my mind in the morning is her name. Nothing has worked for me. Everything reminds me of that girl. The no contact rule that you had suggested will not work in my case because my family and her family are relatives.

So we will be visiting their family may be once in two or three months and so I will be seeing that girl and all the old memories will come.

One thing I would like to know from you is that what do you think about the character of this girl Is she just a flirt or does she really love someone. Is she just going around with someone just for the sake of being in a relationship or does she really love someone. What should I do. Should I just try to forget her and If yes how?

Please I would like to get your advice on my issue. Please feel free to contact me on this email id. Hope to hear from you soon".

* Continue at the first link above.

* Are you from Mumbai?

Write about your favorite place in the city and upload pictures from it at the linked page above. Watch Indian videos, or write about your favorite Indian movie at the movie site above.




* You are at How to Impress the Girl I Love?

* Read the entry at Ezine Acts Forums.

* Read love commentaries at:

Comments| Ezine Acts Comment C2 Entries| Ezine Acts Comments| Ezine Acts Love Commentaries| Ezine Acts Love Entries| Ezine Acts Love Stories| Ezine Acts Sentimental Stories| Second Section of the Comments| Zines Commentaries|

* Make sure of the guidelines first at:

Full Information| Love Consulting Requests| Love Consulting Services| Love Problem| Love Problem Solution| Online Love Consulting| Online Love Consulting Services| Submit Good Request|

* Get love inspiration at:

Bright Letters| Bright Letters and Polite Touches| Dating Services| First Love Experiences Can Be Your Shadow for Life| How Do Elephants Kiss?| Liking Starts Here| Love| Love and Romance|

⬇ Link down to share How to Impress the Girl I love ⬇
Click here to read or post comments
Join in and write your own page! It's easy to do. How? Simply click here to return to Share Your Opinions and Build Your Own Page Here!.
© All rights reserved. HOME-BIZ-TRENDS.COM is one of Khalid Mohammed Osman's Networks.