I am Interested in Social Relationships!
by Admin
This is only one example of how people could read commentaries to learn from them how to improve their lives, as explained through the modern Ezine Acts Business Forums, where many things that interest you are available.

One of the things that interest you could get you more insights to focus on one of them and turn it into personal career, wether offline, or online.

One the things that interest me is meeting people and hanging out with them. It interests me because I eventually have many chances to meet new people. Meeting people is interesting for many reasons; I will come through in a moment.

Some people think that it is just waste of time to meet new people and chat with them. To me, that interest is of great value. When I meet new people, I chat with them, know them better and let them know about me. In the first place, this actually makes sense of great knowledge about life itself.

I come through their experiences, to know different conditions and lifestyles, different interests, and know most what pleases them and what hurts them and how they manage their living.

In addition, only through the values I acquire from their existences, I improve my knowledge and my life, and learn how to manage similar conditions. I even learn how to manage developing positive attitudes with those people and live in harmony with my own society. They will learn from me the same values too.

This interest in personal relations is very important because as you know, people learn from other people. Therefore, it should make the core of any interest in human relationship.

In real life I learn more from real people, something I couldn't get from the social media. So, I consider all social relations in the social media are fake.

In human relations management, it is very important to go through different kinds of personal and public relationships to get the requirement for that management.

Continue the second part of "I am Interested in Social Relationships" below to know how to build multiple interests for you and others.

---
** Personal relations,
personal success
, personal achievements,
personal experiences
and all these human fields have a category in the sitemap by the title of
Inspirations and Motivations
.
** Learn how to use your interest through "I am Interested in Social Relationship" to make it a
Passion
and harvest the best values of
Knowledge
you get from it. You can even get it a dating site from below.
** Where are you from?
** Write about your city & upload pictures from it at
Any Beautiful City
.
Read and write about your favorite movies -
http://www.iwatchbestv.com/i-watch-best-tv-blog.html
.
** Share the
Ezine Act Blog
with your social media and other services through the small buttons on the page.
**
Forward Wise Biz
to your friends and encourage them to read and share the blog.
You'll get gifts when you WRITE, or forward. The gifts show you how to use one of your hobbies to build it a business on solid grounds, even if you were a student.
Then, you'll find that hobby generating income for you when you graduate, so you could continue with it to improve your life. See the guidelines to improve your life below.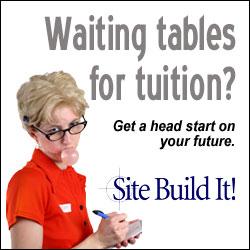 ** Improve your life at
Choose It
|
CTPM
|
Success Stories
|
The CTPM is about how to study the best values and interests in social relationships that connect with your expertise and passion and then develop that to improve your life.
It is a process and that process is just like any other process you know about. It is different and powerful, as it has the power to blow you away running with your passion and getting as many people as you could imagine to love that passion and interact with you.
The "C" part of it is about content and the content is the volume of articles you write about that passion. This part of the process highlights in depth even how to manage that content and write it the best way that makes others love it.
The process shows you through this part also why the "C" is the important gear in the process that drives all the other parts of it, like the "T", "P" and "M". it explains also the best ways to manage this part throughout the body of your content.
It goes further to show you exactly how to study this part carefully and how to analyze it to maximize its potential profits through every page you write to get it focused on the topic of that content.
Most importantly, every segment of that content should be on things that make it appealing to build it the social relationship through which you get your readers connected with that content.
So, "I am Interested in Social Relationship" could you also about your social relationships and the benefits of getting it widely developed to enrich the lives of other people in your circle of influence and let them enjoy more pleasures in their lives.
The "T" part drives this relationship further, as the "C" part would absolutely drive this part to bring you interested people in that content. If the "C" is strong enough and interesting enough, then the social relations of the content you build on your website will increase.
The readers of your content may even be driven to write their thoughts about it and share it with their friends and other people they know in the social media. That builds more content for you and strengthens the social relation of you website.
** Continue at the CTPM link above, please.
** You are at
I am Interested in Social Relationships
.
** Read the comments on this entry at
I am Interested in Social Relationships - Comments
.
** Read the entry at
Ezine Acts Forums
.
** Read more inspirational business articles at:
Communities Marketing
|
Inventory Videotaping Business
|
Plurk's Timeline Friends
|
Referral Services
|
Roommate Finding Services
|
Sales Letter
|
Secretarial Service
|
Self Publish Book
|
Shopping Center Papers
|
Special Event Videos
|
Telephone Answering
|
Telephone Answering Service
|
Temporary Help
|
Temporary Help Service
|
Typesetting Business
|
Videotape Rental Store
|
Videotaping Ideas
|
Videotaping Service
|
Videotaping Weddings
|
Weddings Photography
|